Why Choose Legacy for Your Next Commercial Land Acquisition?
Whether you're seeking commercial land in Oklahoma for a new development or you're aiming to sell or lease, our team of CRE experts are with you every step of the way -- arming you with the best market data and finding the perfect plot that brings your vision to fruition and maximizes your returns.
Work with Legacy's Commercial Land Experts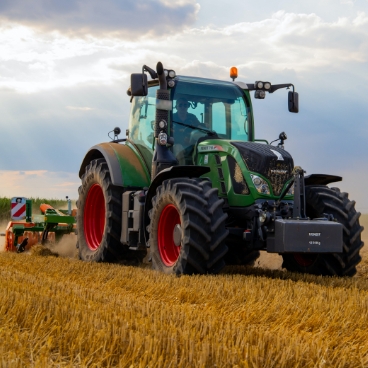 Comprehensive Commercial Land Expertise
No matter where you are in your purchasing, selling, or investment journey, our team is ready to get to work and maximize your returns.
Build-to-Suit

Excess Space Disposition

Flexible Lease Structures

Investment Sales

Land Assembly
Land Sales

Landlord Representation

Market Analysis

Owner Representation

Pre-Development Services
Promotional & Marketing Services

Sale — Leaseback

Site Selection

Strategic Planning

Transaction Management
Additional Services
---
Broker Opinion of Value
A broker opinion of value is an extensive report, where we come and evaluate the property in person to collect data and determine what the current market value is. We also use data on comparable recent sales in our analysis.
Sales Comparables
We pull up all recent sales of similar properties in the market, and then make adjustments for differentiating factors to give you a sales comparables report that you can trust.
Property Evaluation
A property evaluation is an extensive property informational report that includes area demographics, sales comparables, economic and market summaries, and much more.
Demographic Analysis
Within different radius, we look at population, age, income, occupation, as well as projections and much more.
Lease Review
Our experienced brokers will review your lease to analyze your situation and provide advice on how to move forward.
Lease Audit
Our lease audit will review what you have paid, compared to what you should owe according to the terms of the lease. We only charge a percentage of money we save or get back for you.
Focused On Clients, Not Commissions
---

E. Drake Jr.
PCES
"...Bill and David represented our interests and diligently worked with us through the sale process. They successfully completed the transaction in 90 days and were always accessible throughout..."

J. Truskett Sr.
EDA Tulsa
"...Trying to sell the building was difficult during the Covid period. However, Lisa persevered and together we completed the sale with the client based on her clever approaches and persistence..."

S. Sullivan
Kastl Law, P.C.
"Legacy Commercial Property Advisors helped locate a wonderful corporate office space for us in Dallas. They listened to our needs and understood what we were looking for before presenting recommended spaces to review..."